Are You Looking for a Gulf Shores Roofing Contractor Today?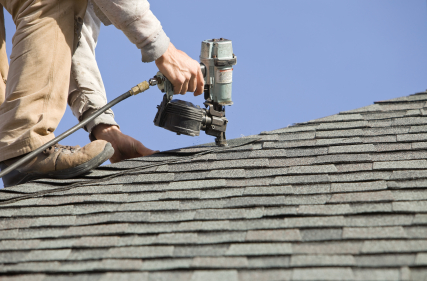 The experts at Amerson Roofing has been in business for over 53 years providing superior roofing and siding repairs and installation. Our professional Gulf Shores roofing contractors have your complete satisfaction in mind. From new roof installation to roof repairs, our roofing contractors have real world experience servicing countless customers and providing quality work.
As Gulf Shores roofing contractor, we can help you to quickly complete the necessary repairs and even work with your insurance company to create as stress-free a process as possible. Experience the Amerson Roofing difference - request an estimate today!
Amerson Roofing - Gulf Shores Roofing Contractor
At Amerson Roofing, our Gulf Shores roofing contractors provide commercial and business roofing services with the experience and equipment to handle any kind of roofing project, from shingles to shakes to metal to asphalt. Our Gulf Shores roofing roofers have many qualifications, but our most important quality is our reputation as hard-working, knowledgeable, and fair professionals who just happen to be experts in roofing. You will always receive, quality, on time work and upfront pricing.
Gulf Shores Roofing Repairs
The expert Gulf Shores roof repairs, at Amerson Roofing, are experts in roof repair for business and commercial roofing. Having your roof repaired can be a dread some task for Gulf Shores business owners and office owners. Roofs are usually made out of the most durable materials available, and it is the part of your business that takes most of the punishment. Roofing issues can occur at the worst times due to inclement weather conditions or old, worn roofing.
Our expert roofing contractors in Gulf Shores, will never advise you to get a new roof if it can be repaired. At Amerson Roofing, we will fully inspect your roof, pinpoint any problems and offer you the best solution at an affordable price.
Gulf Shores Roofing Contractors
Gulf Shores Roof Repairs
Gulf Shores Roof Maintenance
Gulf Shores Roof Replacement

Business Roofing
GAF Roofing Products
Shake Roofing
Asphalt Roofing

Roof Inspections
Metal Roofing
Tile Roofing
Roofing Company
Metal Roof in Gulf Shores
The roof of your Gulf Shores business has the potential to add to the beauty and value of your office as well as provide superior protection from the elements. If you are looking into business improvement projects for the exterior of your business, consider investing in quality Gulf Shores metal roofing. Steel and metal roofing is an excellent choice for Gulf Shores business owners and businesses looking to increase the value of their property while also ensuring structural security.
Gulf Shores metal roofs are known for their durability and sleek style. Gulf Shores metal roofs come in a variety of colors and textures nowadays, too. Certain roofing manufacturers have metal roofing products that can imitate the look and feel of shingles or cedar shakes while still providing the superior durability and strength of metal roofing. This allows business owners to truly customize the look of their businesss while still getting the quality protection offered by professionally installed Gulf Shores metal roofs.
Whether you need a new roof or roofing repairs, the Gulf Shores roofing contractors at Amerson Roofing have the roofing materials and installation expertise to ensure your new metal roof provides you with long lasting quality results. Let us take care of your roofing installation and repair needs, and experience true quality from a professional Gulf Shores roofer that cares about your business.
We Provide Roofing Services in Gulf Shores, AL
---
If you are looking for a Gulf Shores roofing contractor then please call 800-716-9511 or complete our online request form.