a Point Clear Roofing Contractor - The FInest Company to Meet Your Needs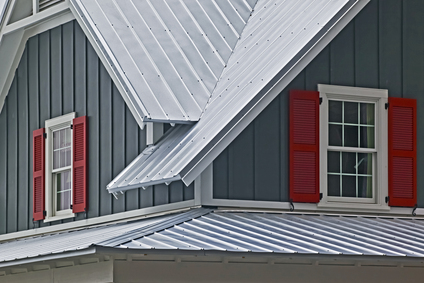 When searching for a local Point Clear roofing company that is knowledgeable, experienced and committed to quality workmanship and their customers, contact Amerson Roofing.
Few business improvement companies will offer the information required to make an educated decision on one of the most expensive investments you can make to your business. Amerson Roofing will go over all the details so you have a complete understanding of the roofing process, from the type of materials used, energy efficiency, the installation and warranty.
Amerson Roofing - Point Clear Roofing Contractor
Our Point Clear roofing contractors know the value of being able to run a business without interruptions. Our neatly-dressed professionals will solve your roofing problems while causing minimal to zero interruption to your employees and customers. Our Point Clear roofing team have experience dealing with many kinds of occupied jobsites, from elementary schools to office buildings to courthouses. You can trust Amerson Roofing to perform a professional service and allow you to relax in the fact that you won't have to deal with complaints from employees or clients.
Point Clear Asphalt Shingles
At Amerson Roofing, you can always count on top of the line materials. Your safety is our #1 goal. Asphalt roofing shingles are one of the most popular choices for roofing in Point Clear. Asphalt shingles rising popularity grows from their affordable cost, durability, protection and the wide variety of colors and styles that allow owners to customize their business or office's look.
When you need an asphalt shingle roof, Amerson Roofing is the Point Clear roofing company you can count on to get the job done correctly, efficiently and within budget. At Amerson Roofing, our Point Clear roofing shingles are of the highest quality, and you are sure to find something in our variety of products that will suit your needs, style preferences, and budget.
Point Clear Roofing Contractors
Point Clear Roof Repairs
Point Clear Roof Maintenance
Point Clear Roof Replacement

Business Roofing
GAF Roofing Products
Shake Roofing
Asphalt Roofing

Roof Inspections
Metal Roofing
Tile Roofing
Roofing Company
Storm Damage to Your Point Clear Roof
Storm damage can ruin your roof and cause many problems for your business, even if it doesn't "look" like your roof has suffered any damages after a storm. It is important to have a professionally trained Point Clear roofer inspect your roof for storm damage to ensure nothing is wrong. This is especially important for business owners who have roofs constructed out of asphalt shingles! The strorm's wind, rain and hail can causes the granules of asphalt shingles to loosen, which greatly damages the integrity and protection of the roof, making it susceptible to water leaks.
Point Clear hail damage repair can be a complex and technical process. Luckily, Amerson Roofing has some of the most highly trained Point Clear roofing contractors in the area who can help restore your business or business with little down time. We use state of the art equipment and top quality roofing materials which allow us efficiently repair any Point Clear storm damage your roof may have experienced. Quick response and proper restoration will greatly reduce the possibility of other damages, like mold or mildew caused from leaks, so be sure to call Amerson Roofing any time you suspect your roof may have suffered from Point Clear storm damage.
We Provide Roofing Services in Point Clear, AL
---
If you are looking for a Point Clear roofing contractor then please call 800-716-9511 or complete our online request form.