Pensacola Metal Roofing – Easy Roof Maintenance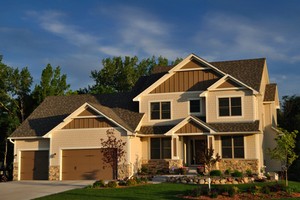 Keeping your home's structural integrity in mind is important. The roof is the most important part of any house whether big or small. It is, in fact, the basic need for home maintenance. Every home owner has different means of ensuring their home is in top shape. Structural home problems must be checked regularly. Doing this will help you prevent greater problems later on. Many people prefer Pensacola metal roofing for their home maintenance. This is because this kind of roofing is known for its versatility and durability.
The roof is the major part of any house that suffers from harsh elements. It is then crucial to invest on the best materials. Metal roofs have evolved over the decades and been used to mimic other roofing styles like shakes and shingles. With roofing technique advancements, metal roofs have also undergone important changes. Currently, some metal roofs were made of asphalt and fiberglass combination, making roofing long lasting. Copper styled metal roofs are also available.
Regardless of what kind of Pensacola metal roofing you choose, you can be sure that you will not end up with ridged tin. Metal roofs are gaining more popularity and they have started to attract more contractors. They actually offer several attractive and interesting features, comprising long term savings and resilience. If you will try to compare traditional roofing with that of metal ones, you will surely see how they differ.
Generally, traditional roofs necessitate periodic maintenance while metal roofs are self-maintaining and do not usually damaged quickly by any natural occurrences. Before you think of a metal roof as a choice, you should check a few of the reasons why it is so popular. Security, sturdiness, energy efficiency and being eco-friendly are just some of the primary reasons for you to invest on this kind of roofing. The surface of metal roofs too is not easy to be penetrated by birds and termites.
With the number of advantages being offered by Pensacola metal roofing to homeowners, it would be no surprise if it gets more popular for more years to come. Having a metal roof is safe for the family and can help keep your home cooler at night even during the hot summer season, allowing you to save electric bills on air conditioning use. Moreover, metal roofs are environmentally friendly roofing option. Unlike, traditional roofing, these roofs are recyclable. It simply goes without saying the metal roofs are economical choices for any home owner. Call your local Pensacola roofing company today to learn more about the easy maintenance of metal roofing and what styles are available for your property.
More Tips on Metal Roofing (metal roofing, metal roofs, Pensacola roofing company)
If you are looking for a Gulf Shores or Pensacola roofing expert then please call 251-368-5295 or complete our online request form.