About Pensacola Roof Inspections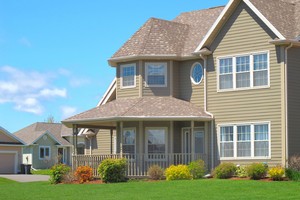 If you are planning to sell your house, then you should see to it that you go through the necessary process that will not only help you assess the value of your property but also allow you to see to it that you will be able to sell it at full price. There are different things that you have to do in order to ensure that your buyer will not experience any kind of problem with the property. One of them involves the process of a Pensacola roof inspection that will allow you to ensure that there are no unexpected leaks and damages that will surprise the next owner. Get the help of professional contractors in tending to this process, so as to ensure that you not have any problem in the future.
There are instances when even the sellers are not aware of the minute damages in the roof of their properties. This means that they will be selling their home under false pretences, which will not only be bad for his name and reputations but can also cause the seller legal problems. Make sure that you go through the process of a Pensacola roof inspection, and that you get a professional Pensacola roofing company to tend to this task, so as to ensure that you will not have to deal with these kinds of problem in the future.
Having your roof inspected before you sell your property will also allow you to ensure the safety and the durability of this area of the house. As the seller, it is your responsibility to ensure the safety of the next family that will be occupying your house. In exchange for the little amount of time and money that you will invest into having your roof inspected before selling your house, you will be able to see to it that the next family that will live in your property will be able to share and build happy memories in your home, just like yours did.
You should brace yourself for the fact that going through Pensacola roof inspections will face you with certain problems that you didn't even know existed. This means that you will also need to shell out a certain amount of money in order to have these damages repaired. Worry not, for tending to these damages in an imperative part of selling your house for full value. In exchange for a small amount on repairs, you will be able to get the full value when you sell your house.
More Tips on Roof Inspection (Pensacola roofing company, roof inspections, roofing contractor)
If you are looking for a Gulf Shores or Pensacola roofing expert then please call 251-368-5295 or complete our online request form.