3 Useful Tips For Maintaining Your Roof This Summer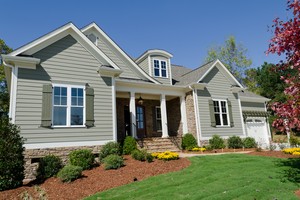 Summertime brings with it many things. Whether you are looking forward to the summer because it brings the opportunity to spend more time with family, host backyard cookouts with friends and neighbors, to finally take that family vacation you've been putting off for some time now, or just more time to spend around the house enjoying your outdoor spaces. In addition to all of the fun and enjoyment the summer brings, it is also a time of year that can be quite stressful on certain areas of your home, your Gulf Shores or Pensacola roof being a particularly big one. While most homeowners tend to think that winter and spring are the only times of year when you should really be concerned about the safety and the condition of your roof, it is important not to let your guard down.
The summer months can be especially punishing to your roof. Between the scorching temperatures, frequent rains, and some of the more severe summer storms that come through the area from time to time, your roof is expected to deal with a lot, and you want to make sure that it stays in the best condition possible while it does so. In order to help you keep your roof in quality condition over the coming summer months, our team of roofing experts have taken the time to put together this short list of several helpful tips you can follow to make sure your roof stays in the best condition possible over the next few months.
Clean Your Gutters & Drains
The summer months tend to bring rains with them from time to time, and one of the best ways to make sure that your roof is well protected from all of this excess water is by getting up on your roof, or having a professional do so, and make sure that all of your gutters and drains are completely cleaned out. Your home's gutters and drains help to keep rainwater from pooling on top of your roof and ensure that it flows safely to the ground and away from the foundation of your home. When your gutters and drains are clogged by debris, however, they aren't able to adequately perform their function, and this can lead to some serious problems.
When your gutters are clogged, the water on your roof has nowhere to go, and will wind up pooling up there, which can lead to some very serious issues. Pooling water can seep up under your shingles and into your home, causing a great deal of water damage that you might not become aware of until it is too late. In addition, if enough water pools on your roof, the added weight could actually cause portions of it to collapse under the stress, or it could cause your flooded gutters to actually rip away from your home, causing a great deal of damage in the process. There are a number of things that can clog up your gutters, ranging from leaves, to bird nests, and even twigs or branches. Take the time now to clean them out and ensure that the water on your roof has a clear path to the ground.
Check For Damage
Now, before the summer gets into full swing is the time when you are going to want to go up on your roof and inspect for any signs of damage that your roof might have sustained over the previous months. If you aren't comfortable doing this, or you don't know what it is you should be looking for, you can hire a professional to come out and perform this task. This is the time to look for any broken shingles, foreign debris, or any other areas of concern and make sure you get the maintenance you need to get your roof back in top shape for the coming months. It is important to get any damages to your roof repaired as quickly as possible, as even the smallest of issues can devolve into something much worse given time.
Inspect Your Ventilation
Your attic's ventilation plays a very significant role in keeping your roof functioning properly and now is the time to climb up in there and make sure your ventilation is in good condition. If you notice that your cooling bills are climbing by more than they usually do during the summer, it might indicate that you have a problem with your home's ventilation. This is also a good time to inspect your insulation for any signs of moisture that might indicate your roof has sprung a leak at some point during the previous months.

More Tips on Roof Repairs (roof maintenance, roofer, roofing)
If you are looking for a Gulf Shores or Pensacola roofing expert then please call 251-368-5295 or complete our online request form.