The Importance of Getting Immediate Pensacola Roof Repairs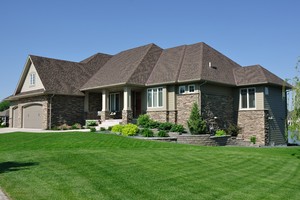 If you experience problems with your roof, it is crucial to get immediate roof repairs. You can do the job yourself, but if you don't have the skills and the expertise, never try it. Not only you could worsen the problem, you could also harm yourself while doing the task. Thus, it is highly recommended to look for a qualified, reliable, and highly reputable Pensacola roofing company. Choose a roofing contractor that offers competitive rates and guarantee on the quality of their work.
The different types of roof have their own advantages and disadvantages and it is essential to ask help from a professional to do a regular inspection on the roofs for signs of possible problems to prevent any risky damages.
You can call a Pensacola roofing company and ask for a representative to come to your home for inspection and discuss about the solutions and rates. Only a professional roofing contractor can access your certain roofing needs and provide recommendations on the right applications and materials for a repair before talking about the price.
During this period, you can ask questions relevant to the details of the work such as duration, quality of materials, tools required and the guarantee on the Pensacola roof repairs. If the roofing problems are very serious, it is best to avoid doing the job yourself. Even if you have the best tools and the materials of highest quality, if you don't have the right skills there will be problems and your roof cannot protect your home.
Most professional roofing contractors provide a wide range of services for Pensacola roof repairs and could provide solutions within the day. For example, if you have leakage problems, the contractor can protect your roof with provisionary sheeting composed of water-resistant materials. This temporary covering can prevent further problems until a more durable repair could be performed.
Roofing services are normally composed of anything related to your roof that does not require total replacement. Usual roofing repairs are normally related to repair or maintenance of the tiles, gutters, shingles, chimney or fascias.
Choose a professional Pensacola roofing contractor that has enough knowledge in working with varied roofing materials such as clay tiles, steel shingles, stone slabs, felt tiles, and wood shakes. Plus, roof repairs could be done using either cold or warm application. There could be differences in the installation of varied types of roofing materials according to the types of applications used. Bear in mind that only the most skilled and reliable roofing contractors can effectively install any roofing materials using varied methods for Pensacola roof repairs.
More Tips on Roof Repairs (Pensacola roofing company, roof repair, roofing contractor)
If you are looking for a Gulf Shores or Pensacola roofing expert then please call 251-368-5295 or complete our online request form.